Unlock the secrets of your senses with us in an exhibition and workshop which launches the second version of Sensoriality: Art and Neuroscience through our Senses.
Our team of professional artists and neuroscientists is here to guide you on a journey of sensory exploration, using both artistic references and scientific research to help you unravel the complexity of your perceptions. You'll be amazed at what you discover about your own senses, and leave with a renewed appreciation for the power of art and science to enrich our lives.
Vernissage and Workshop 21st, 7-10pm
Exhibition only 24th-28th , 4.30-7pm
Session 1: Vernissage and Workshop, Introduction and the visual system. (21st July)
With your tickets, you have access to the vernissage as well as the exhibition during the week. The exhibition will open again 24-28th July from 4:30-7:00 pm.
Science
Join us for two captivating talks.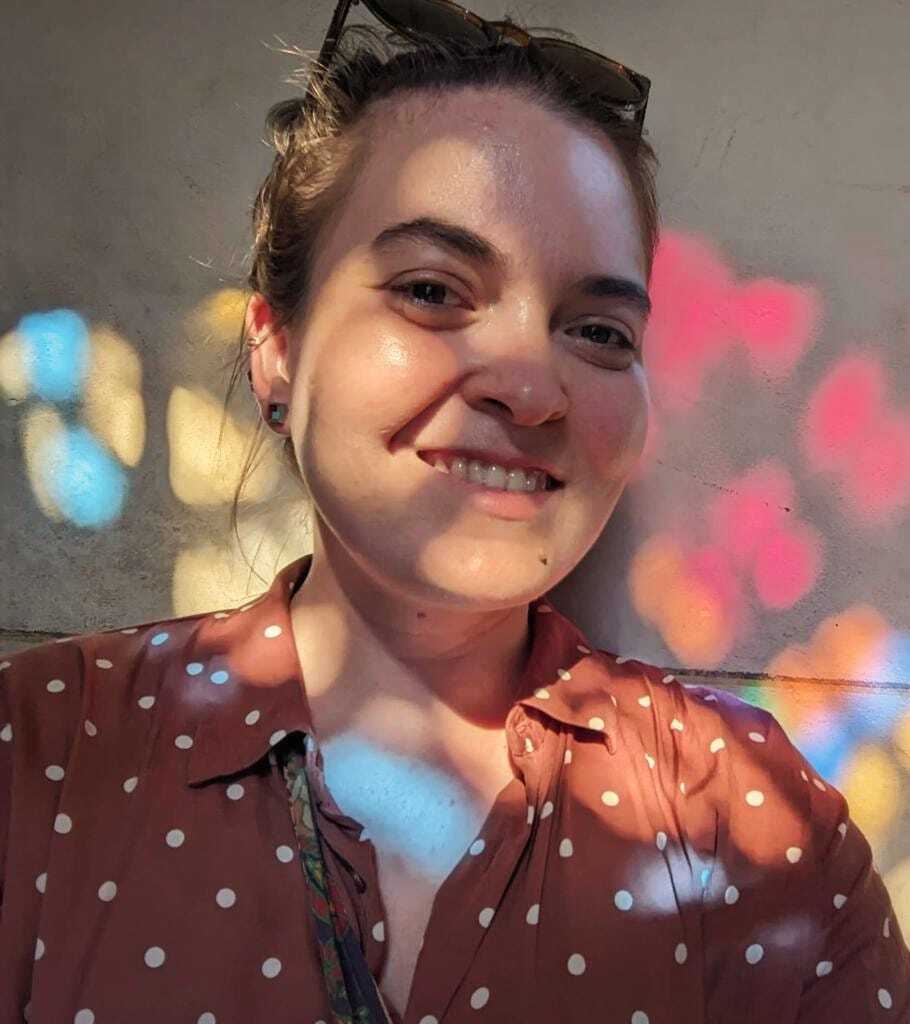 Maya Jastrzebowska
" Vision as Interference"
vision is not simply a bottom-up process of light being transformed into an image through the processing of more and more complex features in the visual system (contrasts to lines to objects to faces etc.); but rather, that there is an important "top-down" component related to prior experience and expectation. According to this account, human perception is the process of interpreting sensory signals by creating and constantly updating an internal model of the outside world. She will illustrate the idea with examples of visual illusions, biases, and properties of the visual system such as color constancy and Gestalt laws of grouping
Biography Maya Jastrzebowska

Maya is a cognitive neuroscientist, interested in the way that context, expectation and higher-order cognitive processes shape visual perception. She studied Biomedical Engineering at the Warsaw University of Technology, with a one-year Erasmus exchange at the École Polytechnique Fédérale de Lausanne (EPFL) in Switzerland. She returned to EPFL for her PhD in Neuroscience at the Laboratory of Psychophysics, in collaboration with the Laboratory of Research in Neuroimaging at the University Hospital of Lausanne. During her PhD, she used functional magnetic resonance imaging (fMRI), psychophysics, and modeling to study early visual perception in humans. She is currently a Marie Skłodowska-Curie Postdoctoral Fellow at the Freie Universität Berlin, where, in collaboration with the Max Planck Institute of Human Cognitive and Brain Sciences in Leipzig, she uses high-resolution fMRI to study the mechanisms through which feedforward and feedback visual processing interact. Outside of science, Maya looks for creative outlets in music, arts and crafts. She is interested in science policy, volunteering for the Polonium Foundation, which connects the Polish research diaspora.
Art as research, embodied experience, mind-wandering, cognitive science and the arts; intimacy, empathy
Marjan Sharifi Biography

Marjan Sharifi is a cognitive scientist and interdisciplinary scholar who regularly works with artists and designers. They hold a PhD in psychology which was completed within the social neuroscience department at the Max Planck Institute for Human and Cognitive Brain Sciences in Germany. Dr. Sharifi investigates how artistic practices and digital technologies shape our cognitive processes and emotions. In particular, how they transform our feelings of intimacy and impact our mind-wandering experiences. Dr. Sharifi shares the insights through various channels: as a lecturer in universities in the USA and Europe, giving workshops and seminars, curating exhibitions, through writing articles and a forthcoming book, and as a consultant to designers and artists. Born California Dr. Sharifi has now lived in Europe for nearly two decades.
---
Art
But that's not all – we are proud to showcase the talent of the EDGE community through an exciting interactive art exhibition. You'll be able to immerse yourself in a range of sensory experiences that will challenge and delight your senses. Check out our recent blog post about the artists.
We are very excited to announce the following EDGE artists as exhibitors:
Workshop
Participants will be lead through a series of embodiment activities from the Mo.Ré Collective.

We will connect to the understanding that the perceptual system serves as a gateway to our engagement with the external world and broader our own investigation by concentrating in the communicating with our body. In the workshop we will introduce ourselves into a Dance, a space, where meaning is being created throw our body by many factors. We will concentrate on the sensorial experience of movement and the social or cultural meaning that the inner imaging of our bodies is creating as we perceive our body. In this space of physical investigation, we will try to use a visualization and an imagining that emerges and is in dialog not only with our regular visual sensors.

By regular one can think of how we connect to the actions of seeing as an input of visual information and then "digesting" the information as an internal image creating, or thinking, or feeling … which happens in our brains and is experienced in our mind (a cognitive space of reflection). We will rather learn to use our entire body both as an "eye" that sends us information, as a mind, and as a brain that digest, self-communicates, feels, answers, and creates. In this form the body serves a self-communicating being where diverse prosses of meaning creating, feeling, restriction and permission occur through self-governed and externally influenced, psychology. We will look for the sensorial experiences that enhance a feeling of permission or prohibition to help us enhance and discover the inner spaces of control we might find in our sensorial body. There for we will create Dance as a space where Sensorial, physical, emotional, and cognitive activities interact.

Mo.Ré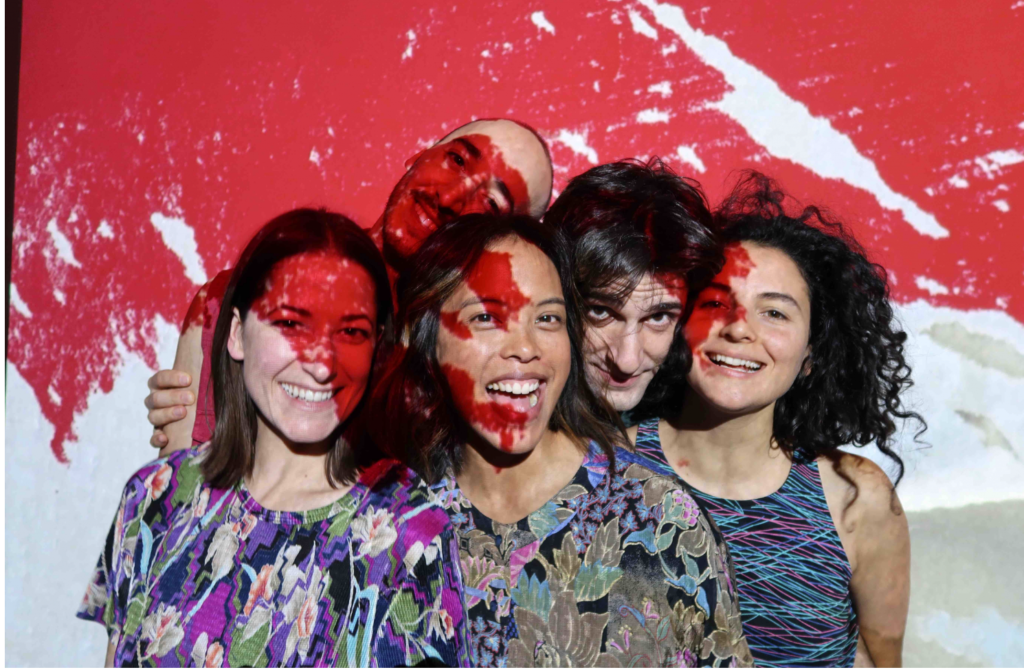 About the Mo.Ré Collective

Mo.Re collective aims to create space and time for an immersive intense and physically analytical journey. We give class open to people who have a wish to connect to their body through movement. We believe that you don't necessarily need a previous dance training to be able to investigate deeply the abilities of your body. In our class session we teach how to use diverse methodologies through guided improvisation, where the participants are encouraged to look for answers in the internal communication of there body. We see the connection to one's body as a unique, intimate experience and we strive to give space and tools for deepening communication, create creative moments of sensorial possibilities, and enjoy the experience of trusting the body by passing it over the control.
---
Refreshments and Networking
And of course, what would a celebration be without some delicious food and drinks to enjoy? We'll be providing a range of refreshments for you to enjoy as you explore the art and engage in the discussions. We'll also be showcasing what happened in the previous version of our workshops and will also introduce the upcoming workshops and themes.
So come along and join us for an evening of sensory exploration and celebration. We can't wait to see you there!
—————————————————————————————-
As we navigate our world, our senses play a vital role in shaping our understanding of reality and building our own unique identities. But in today's fast-paced, overstimulated world, it's easy to lose touch with our senses and the wonder they bring. That's why we're bringing together the artistic and scientific communities to explore questions like: What are the senses really? How do they work? Can art shed light on them? And what new discoveries are being made every day about our sensory perceptions?
Don't miss out on this unique opportunity to expand your horizons through sensual embodiment and connect with like-minded individuals in the process!
Planning:
Session 1: Vernissage. Introduction: Body and the senses + Visual Perception (21st July Fundraising gala 19:00-22:00h. Exhibition: 24th-28th July 16:30-19:00h) .
Session 2: Olfactory / Gustatory ( 25th August )
Session 3: Auditory ( 22nd September)
Session 4: Cutaneous-Somatosensory (20th October)
Session 5: Proprioception/interoception (17th November)
Session 6: Finissage. Agape: Synesthesia. (15th December)