We are excited to announce an open call inviting artists and neuroscientists to participate as speakers/hosts in our upcoming series of workshops Sensoriality: Art and Neuroscience through our Senses.
Together we will delve into the fascinating realm of sensory systems and their intersection with artistic creation and expression. We seek to bring together individuals who are passionate about the sensory experience, bridging the gap between art and science in a restorative and innovative manner.
The workshops aim to explore the intricate workings of the human senses while showcasing the diverse ways in which artists and neuroscientists can collaborate to deepen our understanding and appreciation of these complex systems. We believe that by merging scientific knowledge and artistic creativity, we can unlock new insights, perspectives, and creative possibilities.
We invite artists working in various mediums, such as visual arts, performance arts, sound arts, multimedia, and more, to join us in this unique endeavor. Likewise, we encourage neuroscientists, researchers, and experts in the field of sensory systems to contribute their knowledge and expertise.
Selected participants will have the opportunity to give a talk and present their work during the workshops, providing a platform to share their insights, discoveries, and artistic creations with a diverse audience of fellow artists, scientists, and enthusiasts. Whether you are an established artist or a budding researcher, we welcome your contribution and believe that every perspective adds value to the exploration of sensory systems.
The first event will take place on the 21st of July.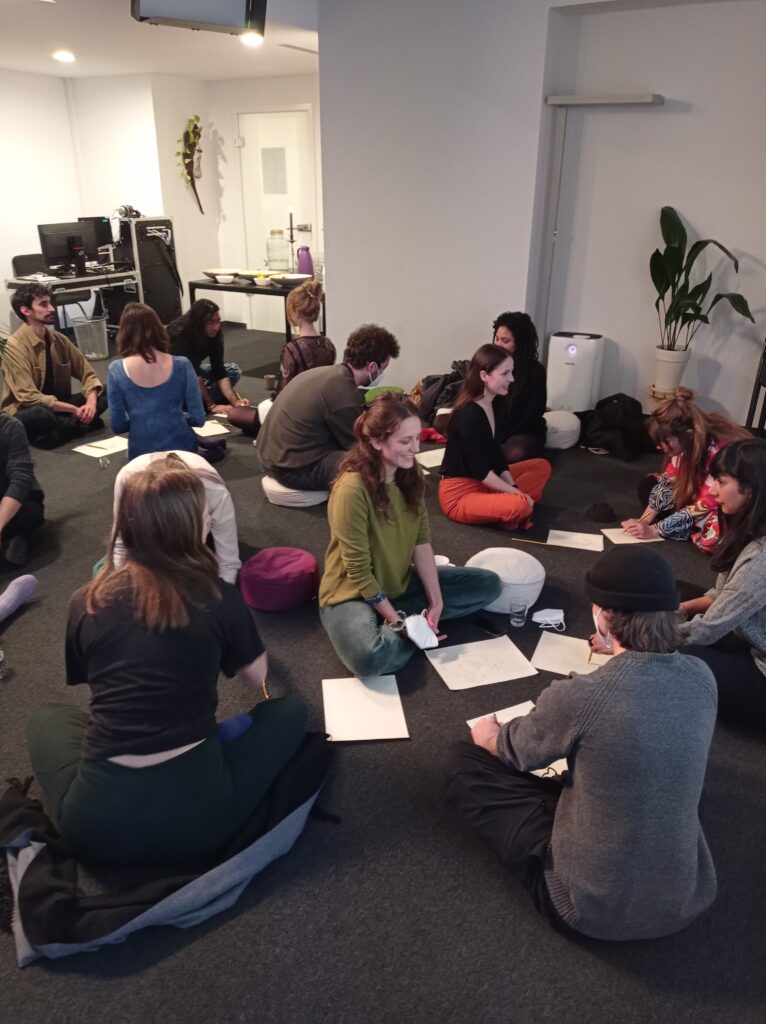 Themes of interest include, but are not limited to:
Synesthesia: Exploring the intersection of multiple sensory experiences.
Perception and Reality: How our senses shape our understanding of the world.
Sensory Disorders: Investigating the challenges and adaptations of impaired sensory systems.
Cross-modal Perception: Examining the interplay between different sensory modalities.
Embodied Cognition: Investigating the relationship between the mind, body, and the senses.
To apply, please submit the following:
A brief biography outlining your artistic or scientific background.
A description of your proposed talk or artwork, highlighting its relevance to the workshop themes (maximum 300 words).
Supporting materials, such as images, videos, or research papers, that provide a glimpse into your previous work or findings.
Contact information, including your name, email address, and phone number.
Please email your submissions to info@edge-neuro.art by the 1st of August 2023. We welcome applications from artists and neuroscientists Berlin-based.
Note: Due to limited availability, only selected participants will be contacted. However, we appreciate the interest and enthusiasm of all applicants and encourage everyone to keep exploring the fascinating realm of sensory systems.
We look forward to receiving your captivating proposals and welcoming you to our workshops, where art and science will converge, inspiring new ways of understanding and experiencing the world of the senses.
Sincerely,
EDGE team.