Our 2020 exhibition took place from October 15-18, 2020 at the MIND Foundation in Berlin Friedrichshain. Over the weekend EDGE neuroscience & art e.V. welcomed over 200 visitors. Attendees booked two hours slots where they could engage with 9 artworks by over 18 artists and collaborators, many of whom were also in attendance.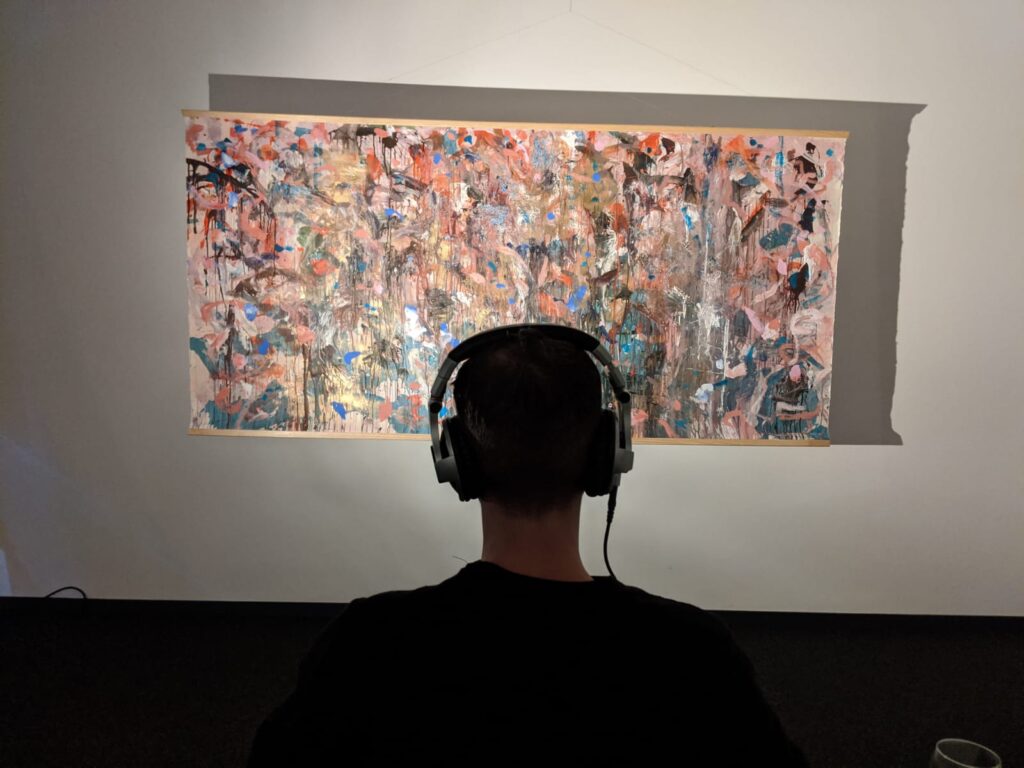 People could have the electrical activity of their occipital-parietal lobes measured with an EMOTIV headset and transformed into immersing visuals by Soma Lab. Or watch a video of the incredibly detailed surrealistic drawings of Shahryar Khorasani. Slots for the sound meditation piece PerSonar were regularly overbooked, and people were often found to stay locked in front of Roxana Ardeleanu's piece about Synesthesia for many loops of the accompanying four minute sound scape. Linnea Skolgosa's State of the Run transported everyone via two huge screens to a forest trail to be immersed in the somatic experience of exercise. Just upon entry you could see the original drawing from Yaron Maiim of that impossible mirror that inspired many to come and self-reflect with us at the exhibition. And we think more than a few visitors felt aligned with Christian Ebner's piece Neuronaut of an Astronaut peering into dendritic landscape.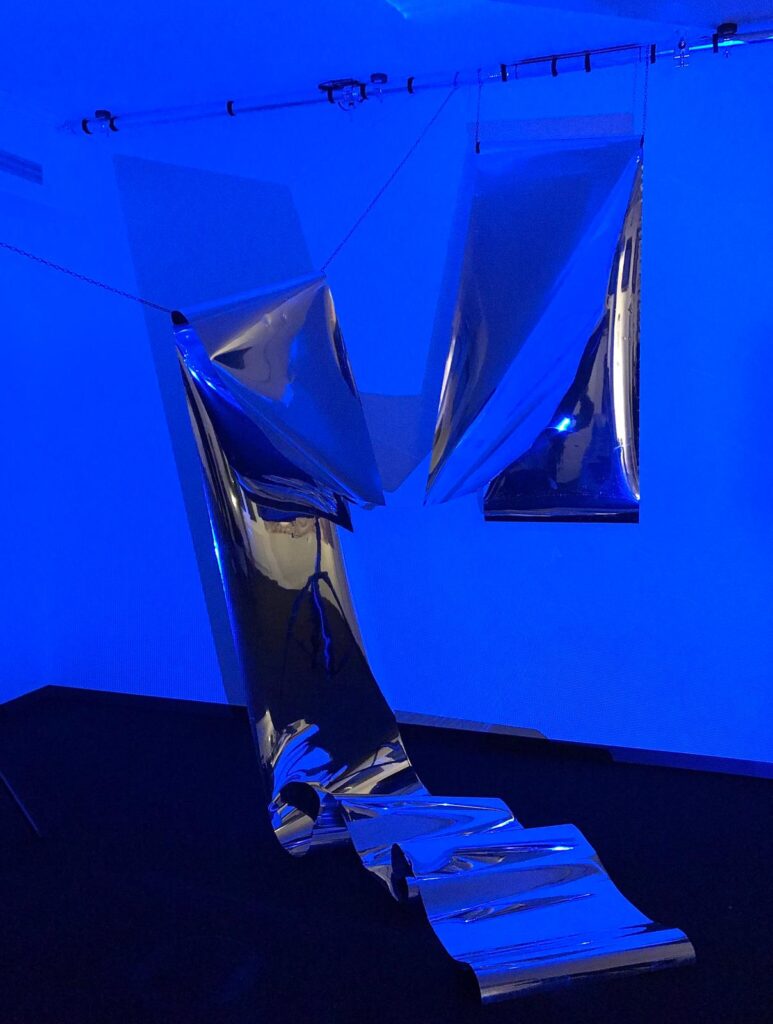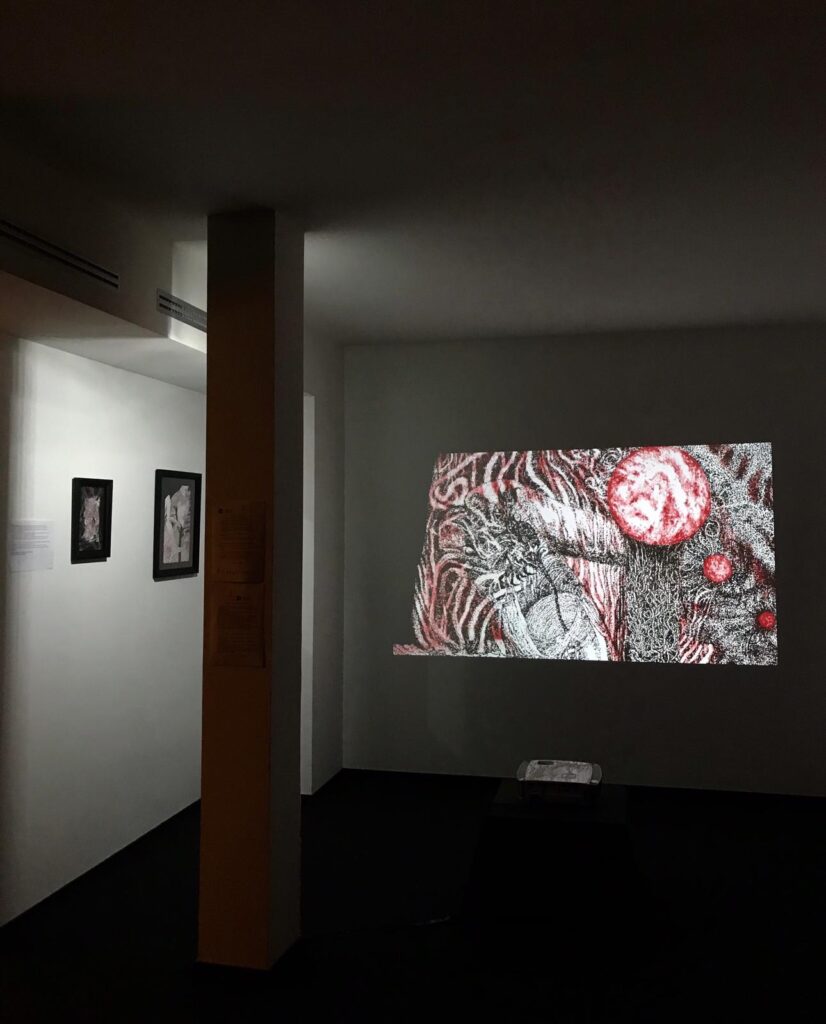 Many artist stayed the entire event to answer the curiosities, dream, collaborate, discuss, and philosophise in a conference-poster-presentation style. The informal nature of this, rather than a group tour, lent itself to honest questions and deep discussions from the current knowledge and state of science, beauty of the brain to artistic techniques, inner wisdoms and diverse states. The collaborative team of Paths Relit, a multimedia installation investigating methods of synaptic plasticity, captured the attention and imaginations. It functioned as a tool for spreading neuroscientific information, and the metaphor for how it happens in the brain. Diana Karlsonne, whose installation Pleasure Button, found that many interpretations helped her see more depth in the already content-rich oil paintings with inspirations from Freud and Christian Luescher, to Diago Velasques.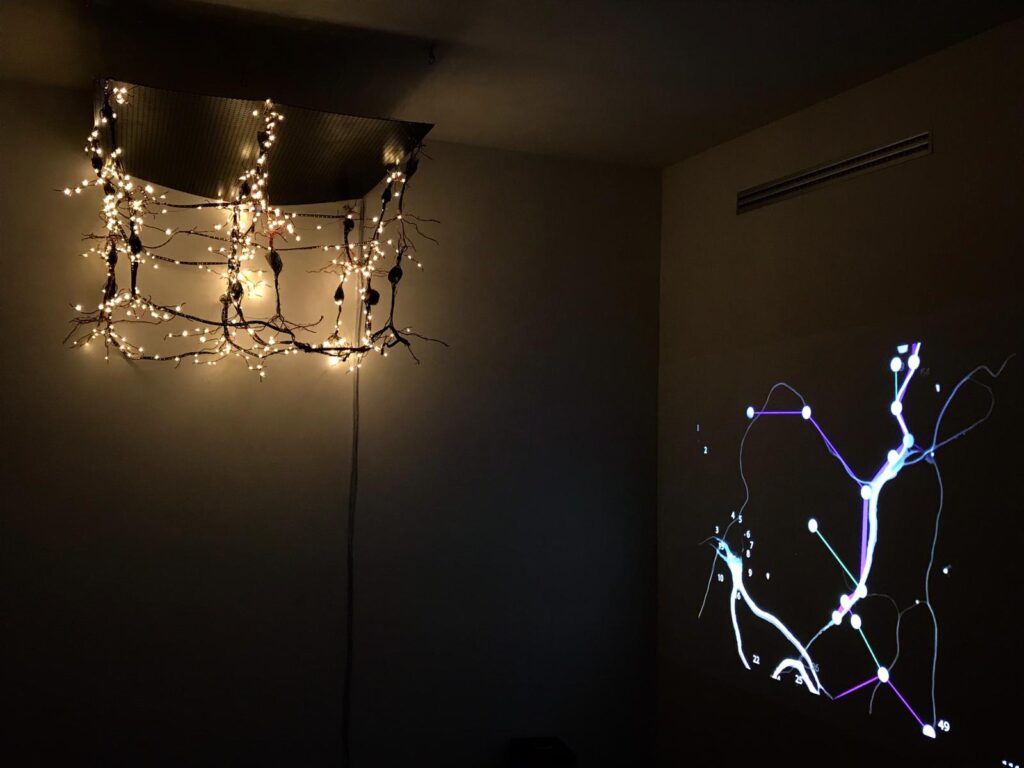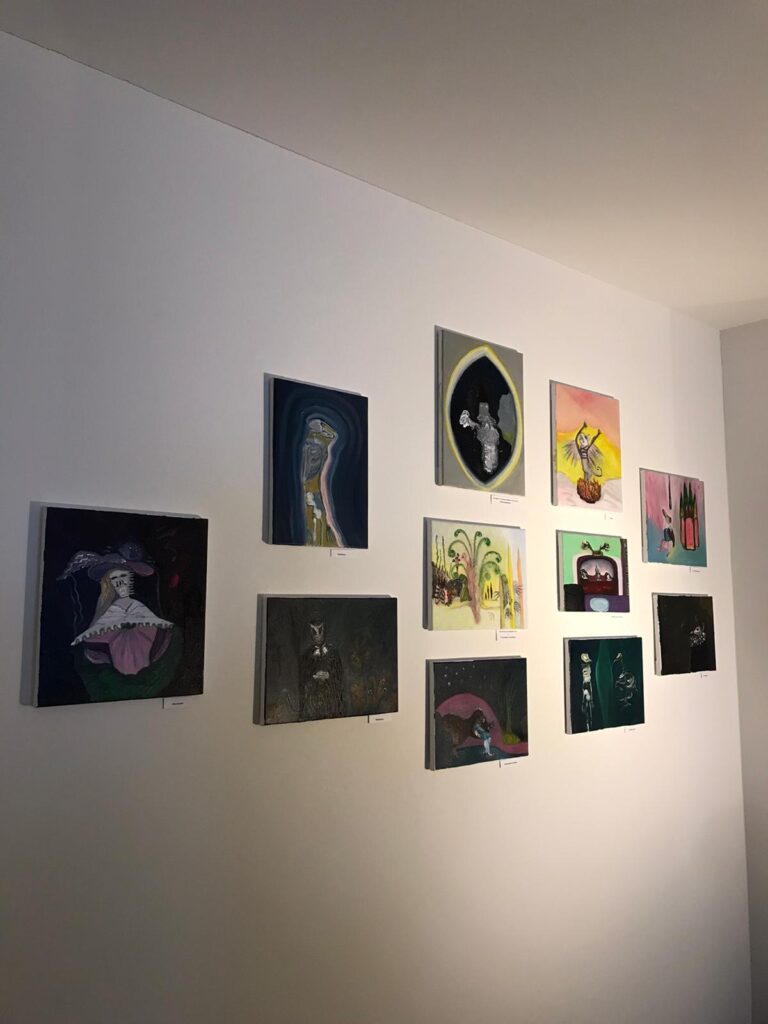 We were very pleased to be hosted by the MIND Foundation who curated a fantastic living sculpture piece in the exhibition by David Monnin.
We offered an art package ticket where visitors could get a poster and five A4 or A5 size postcards of 2019 exhibition artworks as well as a general admission ticket. We had prints available to purchase, and are also happy to pass on any inquiries onto the artists.
We are still in the afterglow of the wonderful interactions between artists and visitors. We thank everyone who helped and came to make this a unique event and celebration of art and neuroscience!
your EDGE Team – Tatiana, Coco, Amy, and Ian